Welcome to TT Camping Ubels
We have more then 50 years of experience with being the host of TTcampings. Therefor we are capable to make an unforgetable party together with you!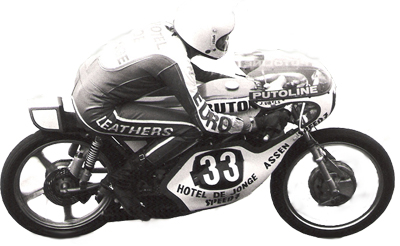 The family Ubels profided the sleepingspots in the hay since 1962.

The years after more tents and motorcycles came to the former farm on the Boskamp.

You could get sandwiches, soup and coffee from mom in the kitchen. The beertapping happend in the yarn. Grietje Ubels and Jantje van Veen played the accordeon.
LET'S MAKE IT AN UNFORGETTABLE YEAR AGAIN!!!
The camping is situated between the circuit and the city centre. The camping is surrounded with water and trees.